Episodes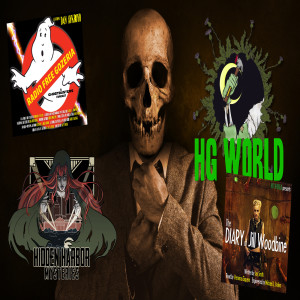 Thursday Dec 11, 1969
Wednesday May 30, 2018
Wednesday May 30, 2018
Mobsters disrupt Barbara Wilson's charity event.  What they want is more than the cash and jewels of Hidden Harbor's elite, but the Femme Phantom has something to say about that.
Meanwhile wanted fugitives try to leave the country with the help of a Hidden Harbor gang boss but find themselves in dire straits.   Our heroes go on the offensive.
Dave Robison as The Narrator.  Veronica Giguere as Barbara Wilson. Kathryn Pryde as Mistress Penumbra. Pat Krane as Heath Wrathborn. James Baxter Patton as Caspar Dixon. Laura Nicole as Kat Sparrow. Alex White as Greenstreet. Brion Humphrey as Sasha Rosenko. Lauren Harris as Miska Rosenko. M Sieiro Garcia as Mistress Talon. Rish Outfield as Lucas.  Mae Rogue-Sally Pax as Sandra. John Lincoln as a Guest and a Thug. Bryan Lincoln as a Thug.